DIY Beach Art Ideas for Kids!
If your kids are little beach bums, use these DIY beach art ideas to inspire creativity and artistic expression to cultivate a growing passion for the seven seas. Because of the nature-based medium, beachy art will promote more outside time with the addition of mental creativity. Oh, and they're a fantastic way to keep eager surf groms occupied during flat spells!
Let's tire 'em out, shall we?
When I say beach art, I'm referring to quite literally any form of artistic expression involving or embodying the beach- whether that means using recycled items straight from the coastline or simply utilizing the beach as a primary inspiration for other outlets.
Here's a handful of our favorites to help get you started!
Does your local beach feature an abundance of sea glass? If so, turn this ocean-made treasure into wearable art by making sea glass jewelry!
You don't need drills or anything fancy. Just spend a day at the beach searching for glass to build your collection, and intertwine the beautiful pieces into earrings, necklaces, or bracelets by wrapping the sea glass in wire!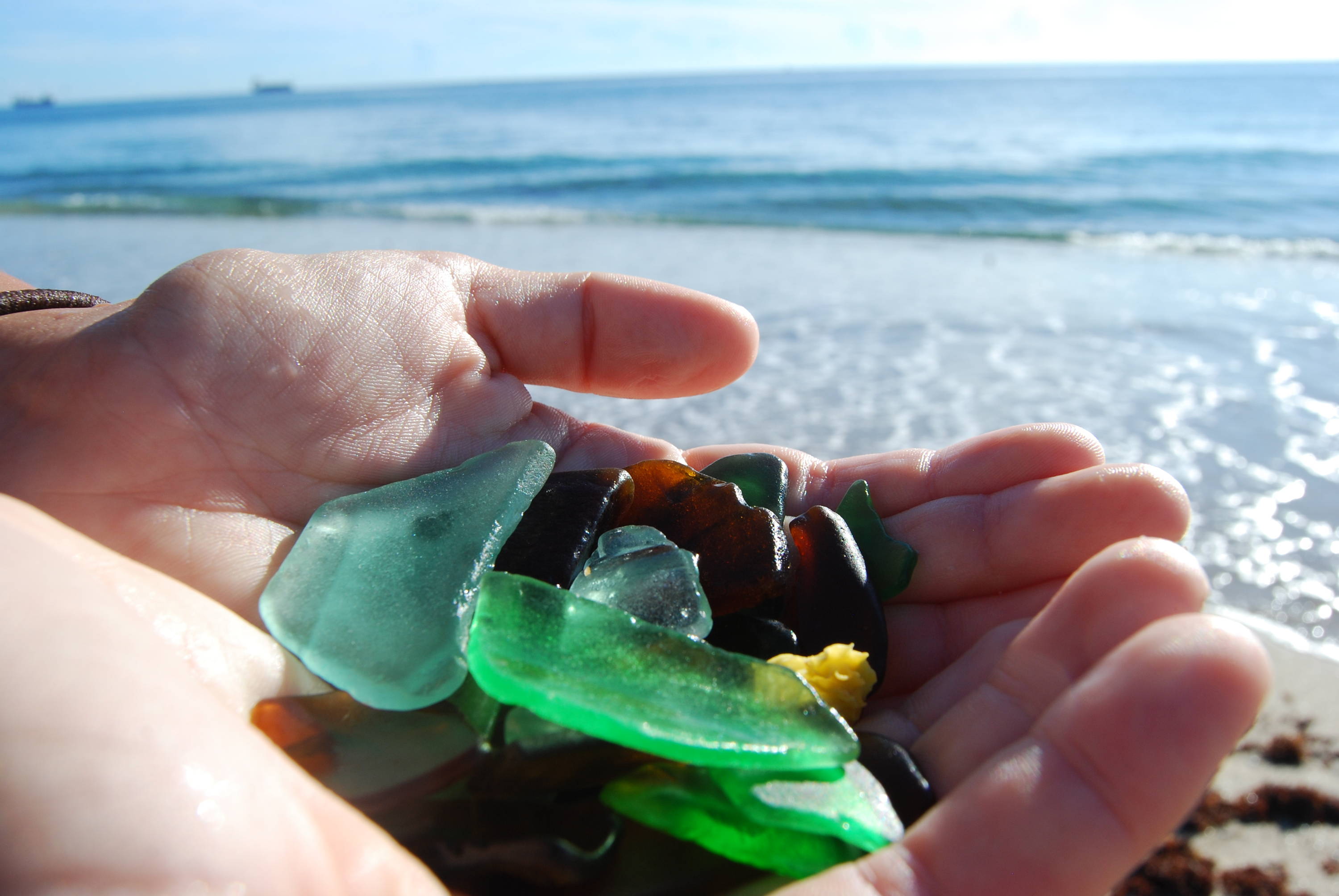 Note: Make sure to guide your kids in what pieces are frosted and, therefore, safe enough to pick up. If desired, have them call out when they find a piece so you may inspect it before picking it up. And don't forget to follow kids sunscreen 101!
Suppose you're interested in instilling a sense of entrepreneurship into your groms, considering they take the quality of their sea glass artwork somewhat seriously. In that case, you can help them sell their pieces on Etsy or at local craft markets to further encourage this unique form of growth and world awareness at an early age.
Beach Trash into Treasure!

Taking time to walk the shoreline and pick up trash with the groms is a terrific way to nurture a sense of responsibility for the planet's health, and it's one big teaching lesson in how little strides make massive differences.
And that bucket of beach trash is the perfect recycled arts-and-supply!
First, just like sea glass, ensure the grom's hands are safe during pick-up by using protective gloves, laying out guidelines of things to avoid, or by using trash pickers.
When finished, filter through the pieces to ensure there is nothing sharp or dangerous, and then use the colorful plastics, bottles/bottle caps, strings, and nettings to create beach wall art or a cute sculpture!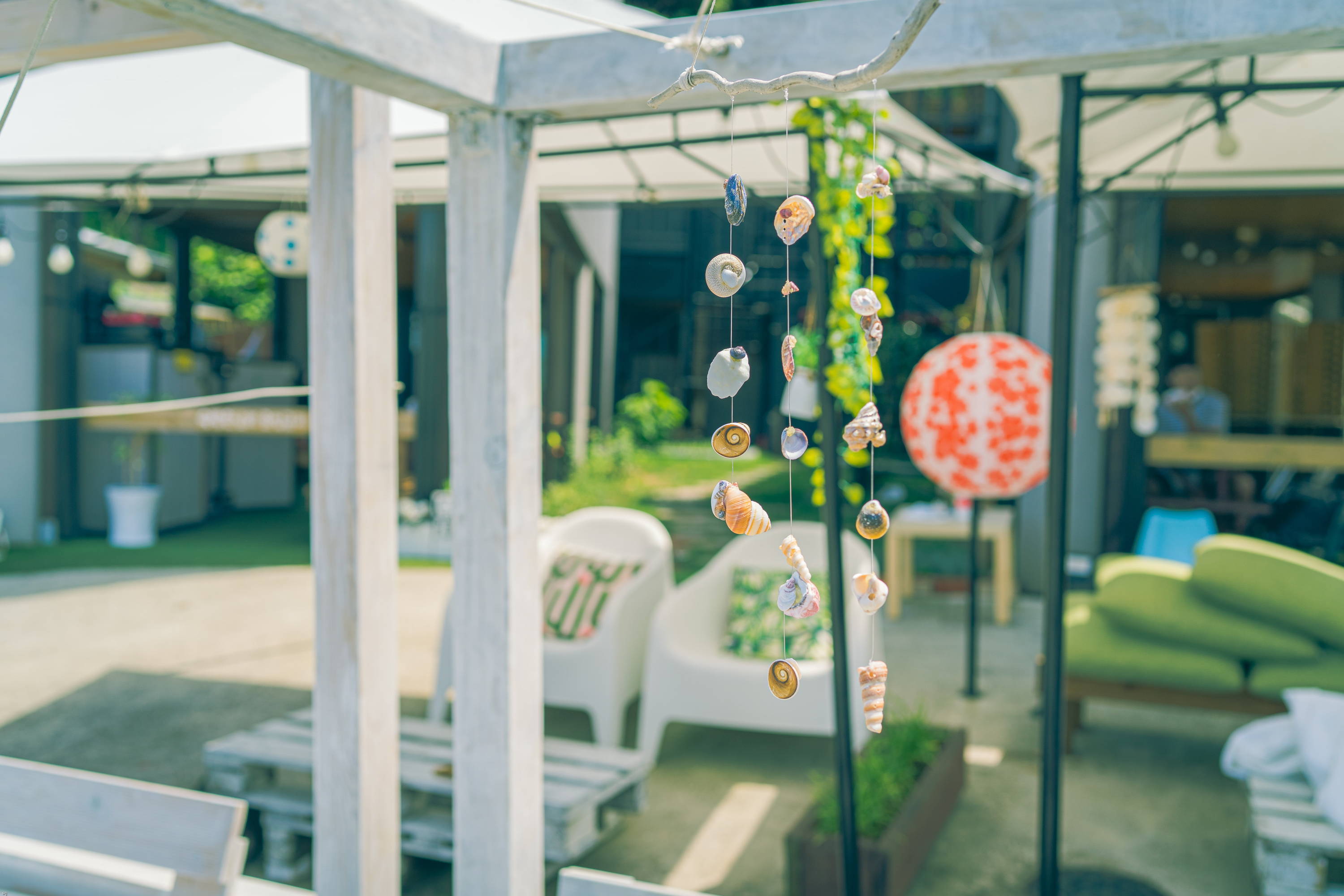 With driftwood & shells galore, windchimes made of coastal materials are must-include beach art ideas. Once again, it begins with physical, outside activity, spending some time walking barefoot at the beach and locating driftwood and shells.
You want to keep an eye out for shells with holes already in them to keep things simple. Make sure taking the driftwood complies with local rules.
You can use standard yarn to attach the seaside decor to the windchime, or take it a recycled step further by finding old pieces of string/fishing line on the beach!
Painting Seashells + Beach Rocks

This beachy art idea is super simple and ideal for the groms of young ages.
Pocket a few shells and beach rocks while hanging around the seaside and bust out the paints when you get home.
Decorate the shells and stones with color and glue on some googly eyes for a goofy effect.
You can think of attaching popsicles underneath to create little turtle legs. You get the idea!
Have fun with it and be crafty; remember, the ocean is the inspiration.
Write a Beach-Inspired Poem

Not all beach art mediums are the same. For the kids who prefer the written/spoken word as a creative outlet over hands-on, the ocean presents infinite inspiration for their artistic expression.
It's also great to encourage diversity in creativity, as poetry is an excellent means. There are some seriously insane benefits to teaching children poetry (both reading and writing), too, so I'm a fan.
Giving them the ocean as their topic provides a clear direction of what to write about, and their minds will soon sail in the winds of creative freedom. Plus, it's so fun rhyming ocean-inspired words!
I absolutely adore this beach art idea; so fun, so easy, and a wondrous way to spend a Saturday arvo together.
First, start by making three-ingredient salt dough. Trust me. The groms will dig the hands-on sensory experience.
Then, decorate the pizza-like patty with shells & sea glass & give it a quick bake to make a beach-themed mosaic!! You can keep them small to use as ornaments, make words with pebbles, images with shells, and all sorts of beach art-inspired mosaic action to go along.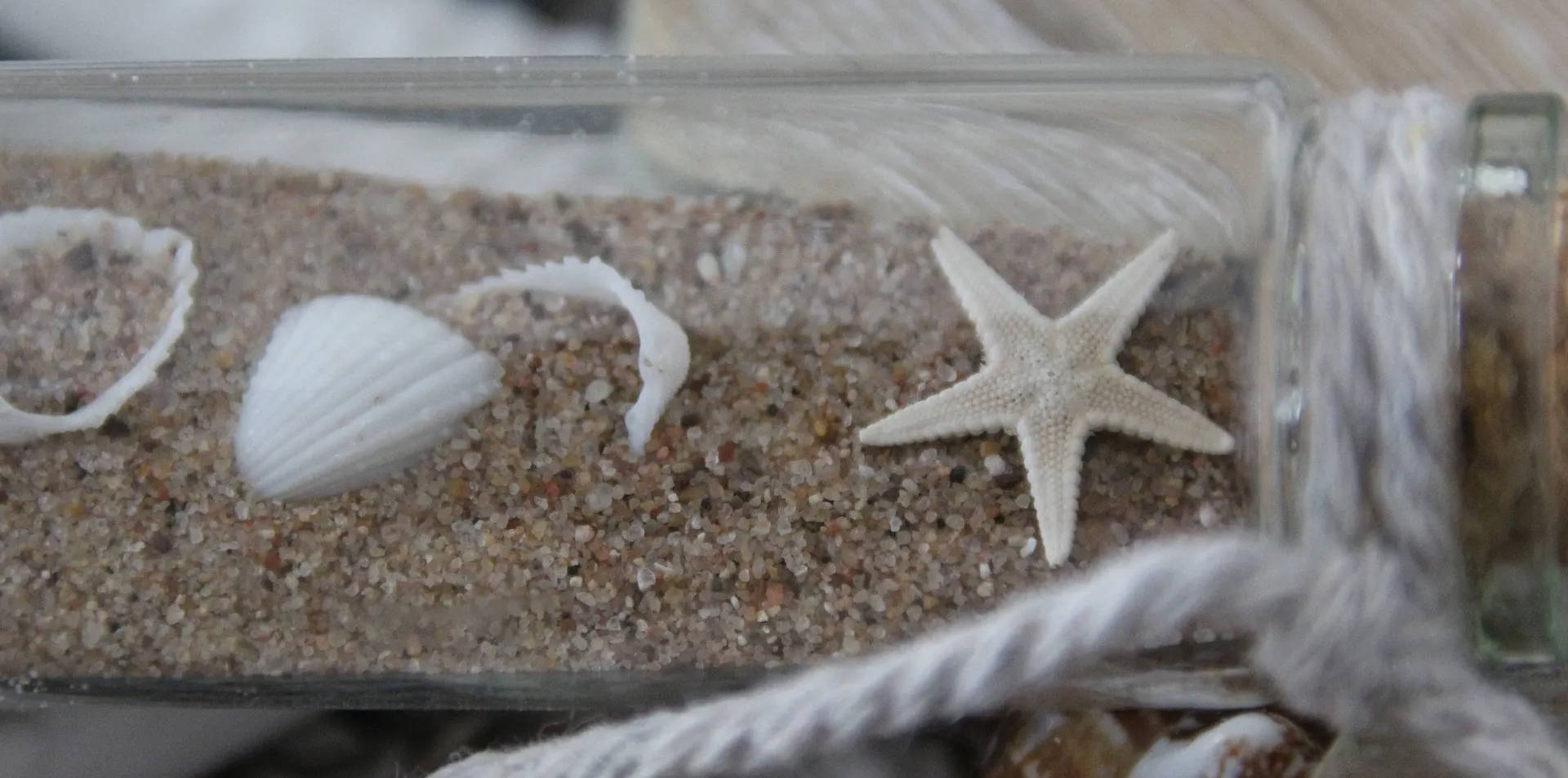 This beachy art project makes for some radical room decor. Once again, cheap, easy, and the kids love it. Snag a few miniature bottles from your local craft store, the classic 'message in a bottle' looking ones. For whatever reason, groms go crazy over miniature things.
Take some time to fill the bottom halves with sand the next time you're at the beach. Then, top the sand with all sorts of mini ocean goodies!! Think tiny pieces of sea glass or maybe a super small shell/sand dollar. You can set them up on bedroom shelves to bring the beach home or attach magnets to the back of them for the fridge.
For another similar idea, it's fun to fill individual bottles with the same color sea glass pieces for a colorful display of once-trash-turned treasure.
For the groms who enjoy a paintbrush or pencil in their hands, this is an exciting way to enhance any canvas with a 3D beach art effect!
For example, by starting with a classic landscape painting (they're kids, it doesn't have to be good!), they can then decorate the sand portion of the piece by gluing real beach sand, shells, and other seaside finds to the canvas.
This tangible, 3D appearance compliments the image and allows for additional creativity in their artistic endeavors.
Another great option is to use stones or shells as the basis of an image and add bits of drawings to complete it. For example, beach stones make for the perfect body of a bird. Add little legs and (either a hand-drawn or sea glass) beak and wallah- a canvas worthy for bedroom and bathroom walls!!
---
Hello to all my salty people! Thanks for readin' my blog and for the continuous support towards our brand. Make sure to sign up to our newsletter by creating your account to stay in the loop with new releases, sales & giveaways, and all our future blog post!
Live rad, stay salty.
- Ash, Dev & The Salty Shreds Fam.