10 Outdoor Family Time Ideas for the Adventurous
For us, family time is synonymous with exciting, engaging, and new outdoor activities, a bonding experience complemented by the joys of adventure. Taking our family time outdoors allows us to curate connection and growth as a family and as individuals, with each other and with the natural world.
If you prefer family time to be synonymous with a touch of adrenaline, dirt on the feet, and sweat on the brow, I've got some killer ideas. Here's how to have a good time with your family under the shining sun or a silver moon.
But First: Why Take Family Time Outside?

We spend so much of our time together in the confines of our home, and often, this time isn't necessarily 'fun time'. Instead, it's time to work on school projects, cook and eat meals, or knock out chores.
Sometimes, this makes at-home family time feel a bit more like family time, and I prefer family time to sometimes feel like friend time!
The most potent forms of individual growth occur outside our comfort zones, and the most powerful forms of bonding happen when we can approach activities together like a group of friends. My groms are never turned away by the idea of doing something with mum and dad when there's an adventure written in the family time.
They're all about it, and it doesn't feel like an obligatory chore to them. It feels like they get to hang out with us, as their mentors and friends before their parents, and do something really rad. The stoke levels are always higher this way.
Plus, outside family time:
Removes you from the screens

Gives you a breath of fresh air

Allows you to walk barefoot and ground yourself to the Earth

Try new activities under the sun or moon

Is incredible exercise

Teaches you new activities you might enjoy

Learn something new about yourself!
Spending Family Time Outside: 10 Invigorating Ideas

Convinced? Thought so. Now for some radical ways to have a good time with your family:
For us, hitting the skatepark is one of our primary forms of spending family time together. We're all skaters, and that helps, but you don't have to be!
In fact, taking on an entirely new activity such as skateboarding together is so exciting. It's new for everyone, allowing you all to approach it as a combined learning experience.
You'll work together, helping each other out along the way as you discover the basics, every family member providing insight based on their personal experience.
And once you get a grasp on skateboarding, there's no better feeling than shredding a halfpipe with your mini me's!
If you are a mum or dad who wants to change things up and try something new, don't be intimidated by skateboarding. You can spend a whole day at the park or keep things simple by snagging a surfskate and hitting the sidewalk outside your door.
Get out there and do it!
Instead of unwinding with a movie and snacks on the couch, take family time under the stars by the heat of a warm fire.
Circle your family around the flames and tell stories together as you cook up s'mores. Use this time to talk about their week, what they learned, or what they want to do over the weekend. Promote creativity with creative storytelling, from classic scary tales to those of fantasy and adventure.
Try to see who can come up with the best bonfire story!
3. Beach Day = Family Time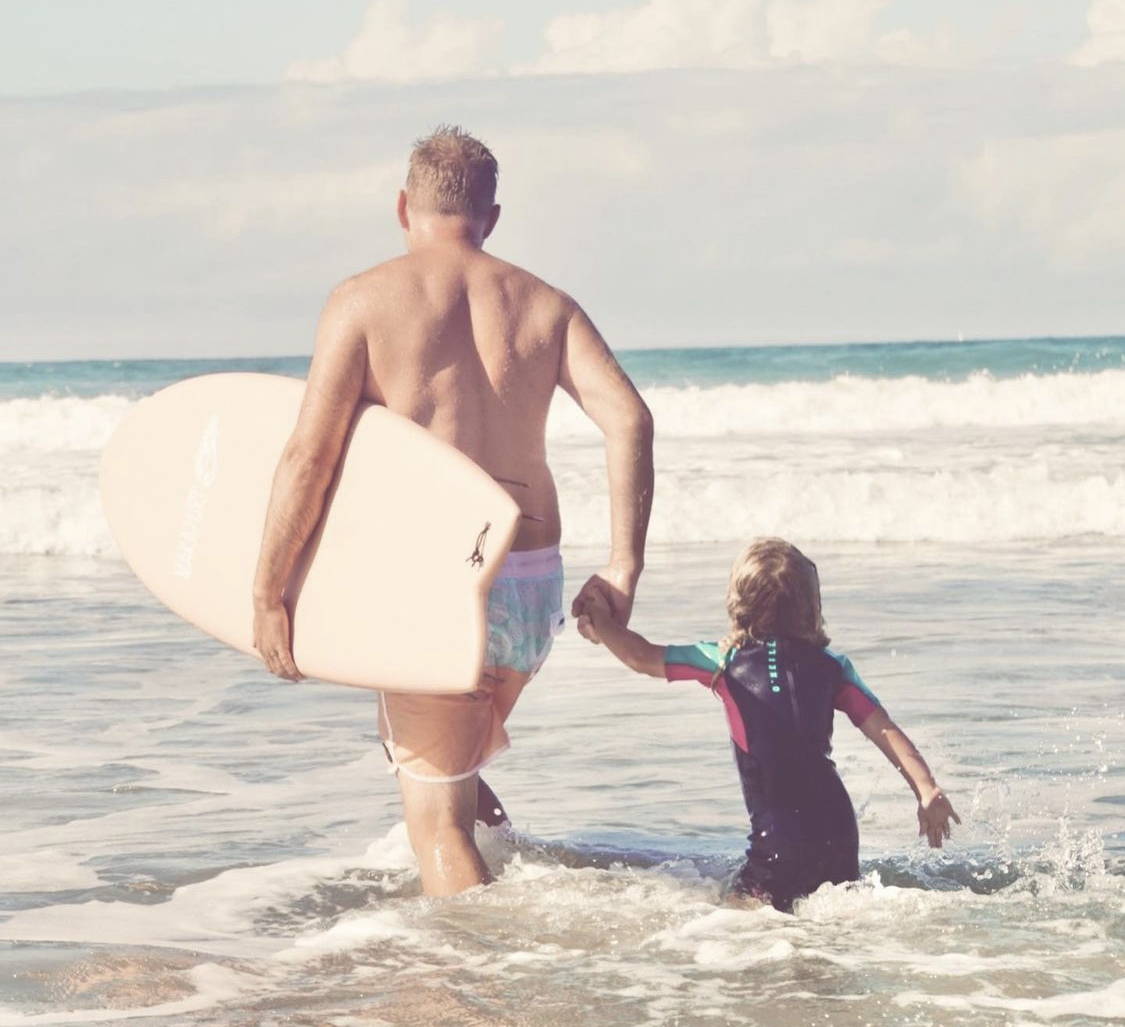 If I had to choose one spot where we spend the most family time together, no doubt the answer is at the beach.
There are so many things to do together during a beach day. The endless versatility makes this one of the best manifestations of outdoor family time.
Mum and dad can trade off some time to soak up the sun; you can play beach games together, build forts, and last but certainly not least: GO SURFING!!
Surfing is family bonding at its finest. You're in the water together, enjoying the sheer beauty of our world while playing around on fun waves, and everyone is smiling bigger than ever.
If you're interested in teaching your kid how to surf, hit the link for lesson 1, and remember- you don't have to take surfing seriously! Snag a soft top, get out there, and mess around in small/safe conditions.
Who can build a better fort?! You can have fort wars in the backyard, at the beach or your local campground, or anywhere a few trees and sticks are lying around!
Fort wars are huge in terms of imagination, and for that, I love them. You'll never know what stories their little mind will conjure up as you race to build the bigger, better fortress.
You can make teams or keep it individualized, but no matter the approach, I can guarantee they'll have quite the creative storyline soon accompanying their fort construction endeavors.
5. Forage & Search for Botanicals

Taking your kids on a nature walk to forage for botanicals is so much fun. It's a type of adventurous family time that connects them to our past as humans while connecting us as a family during our search for edible plants, mushrooms, herbs, and berries.
Of course, you need to know what you're doing if you plan on using the botanicals in any recipes for consumption or skin.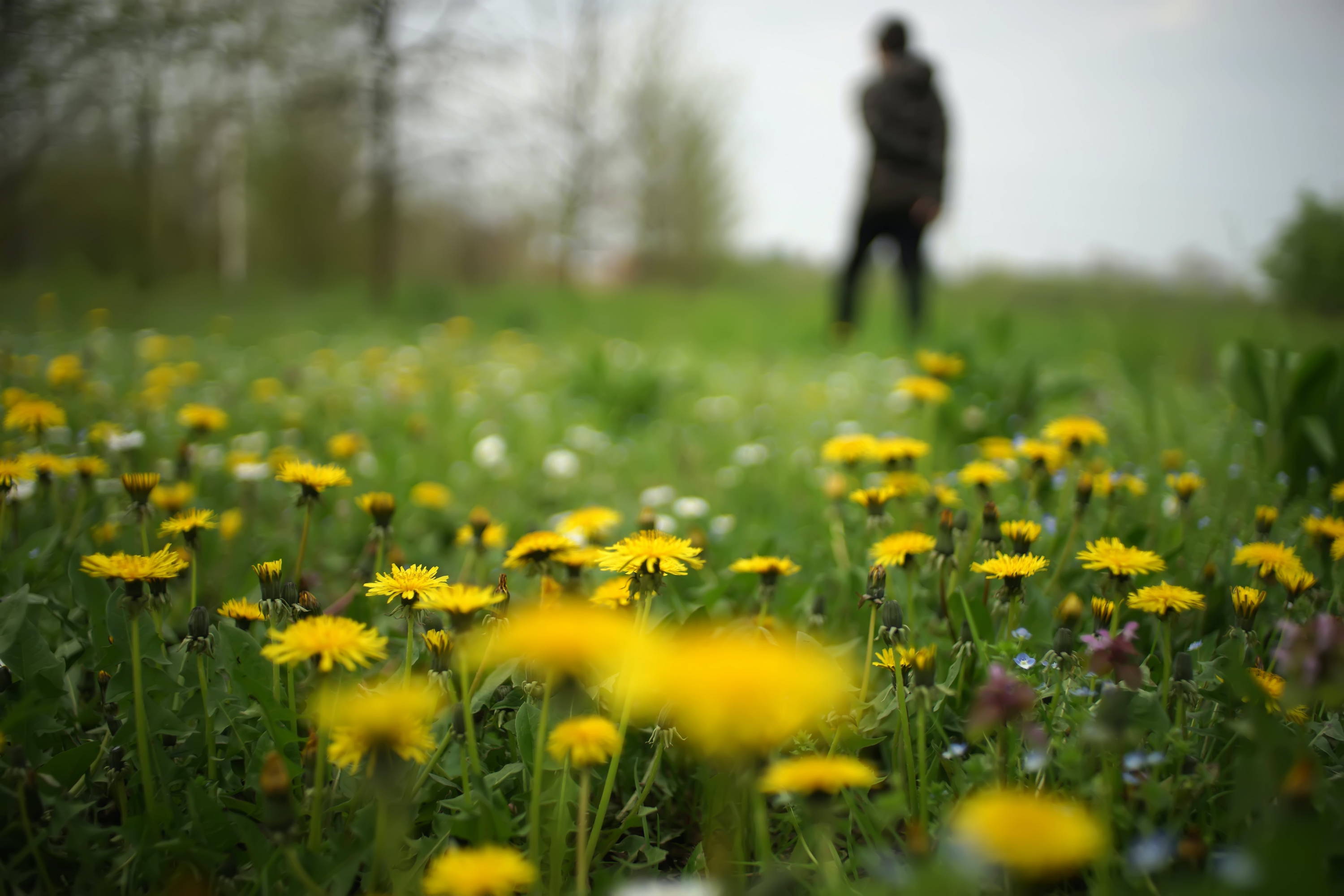 So, if you're a total plant identification newbie, there's no need to use what you find until you are certain of your knowledge.
Just attempt to locate various plants during your walk, and have your kids keep a nature journal with sketches, written summaries, and pressed flowers to preserve the memories and enhance their growth.
Let me tell you this: kids will NEVER turn their heads away from a good scavenger hunt. They absolutely adore the creative challenge and are always up for a bit of competition.
Besides, I always find creating their scavenger hunt a fun, creative pastime for myself.
I often associate stories with my scavenger hunts to promote imagination and engagement further. Will they find the mermaid crown before her tail turns into legs? Are they to follow a map within a message in a bottle?
Have fun with it, and if you try hard enough, this adventurous, outdoor form of family time will keep them busy an entire day.
Hikes present a construct highly conducive to family time. You set a goal (aka, climbing up the mountain), and you accomplish it together!
It's an uncomplicated goal & reward system that builds a connection to the outside world, and hikes are enormous for a kid's growth.
Plus, you can engage them in nature.
Have them touch different surfaces, swim in a nearby stream, take time to watch the bugs, and show them the beauty of an expansive view.
Not only one of the best forms of exercise, but your kid will also learn willpower, determination, and meaning in the pursuit of simplicity. In the end, hiking is a simple activity, a straightforward "climb up this mountain and return" for no apparent reason other than good ol' outdoor exercise.
And there is sure to be a moment of pure bliss as you stand together on the summit, big or small, appreciating the view and what you have accomplished together.
8. Yard Games for the Win

Speaking of simplicity, outside family time doesn't have to be complicated. Don't overthink it. Instead, snag the bocce ball, set up the cornhole, toss a frisbee around, and hang out in the front yard!
A little competition together is great. Your kids always want to beat you. The question is, will you let them?
You can have a beer, and they can sip on sweet fruit juice. The evening air is cool, the wind soft and sweet. Life is good.
9. Camping to Cover it All

Spending family time together is easy when you're camping. After all, you have nowhere to go and no screens to shield conversation!
With camping, you can pretty much cover all the other family activities. Go on a hike near the campsite, try out beach camping, forage play yard games at your campsite.
Camping is incredible because it's a longer, more extended version of family time, and as humans, it's good to take ourselves away from our standard shelter and comforts. It almost connects us on a primitive level, as the entire time is spent outside without traditional comforts, forcing entertainment through only the most exciting outdoor activities.
You don't need a long time to have a good time with your family. In fact, it's good to implement short and sweet family bonding activities to complement the more definitive ones.
For us, this often looks like a quick 15-minute session of stretching and yoga!
Again, they're kids, so I don't take this too seriously, as yoga requires a calm, strong mind and lots of patience, which is precisely what I hope to teach them through these endeavors. But until they grow to learn and understand the spiritual connections between their soul and their body and the importance of ensuing health-based activities like yoga, I like to keep it fun and fresh!
Plopping them on their mats, we play some relaxing music, go through a quick routine (I let them giggle and goof off a bit), and start/end the day with this short and sweet feel-good session together.
---
Hello to all my salty people! Thanks for readin' my blog and for the continuous support towards our brand. Make sure to sign up to our newsletter by creating your account to stay in the loop with new releases, sales & giveaways, and all our future blog post!
Live rad, stay salty.
- Ash, Dev & The Salty Shreds Fam.